---

---
Dick Heckstall-Smith:
Sadly, the masterful saxophone player Dick Heckstall-Smith died on Dec. 17 2004.
Please read the obituary by Stephanie Thorburn at the following web address:
http://www.grahambond.net/soulsurvivor.html
Below is an article, full of insight, which Stephanie Thorburn completed before Dick's death, kindly sent to us by Stephanie.
---
Seventy Years Of The Godfather On Tenor Sax.
Dick Heckstall-Smith In Perspective.         By Stephanie Thorburn.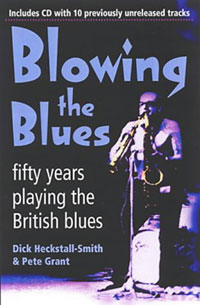 Iconic images.  The electrification of Chicago blues, as Lennon and McCartney perform Sergeant Pepper's on acetate.   Contemporary mythical tales describe the token economies of Dartford railway station, as the Stones meet over a Howlin' and Muddy afternoon consummated in an exchange of Chess vinyl.  The fertility and creative lucidity of the 1960's have almost certainly not been paralleled by subsequent generations.  Perhaps the rich cultural myths and romanticism in this period of musical history are challenged most successfully by saxophonist Dick Heckstall-Smith's seminal autobiography, 'Blowing The Blues'. As a key player in the British R & B boom, he is an articulate orator whose persuasive insights recreate the harsh realities involved in the life of bona fide working musicians.  The original title of his text reminds us that retreat into the sanctum of music itself is without a doubt often the most seductive tonic for artists who relish in finding as he describes it, 'The Safest Place In The World,' either in the abuse of substances or alternatively by the music stand.
 The blues is not the simplest form of technical or emotional interplay to master.  The efficacy shown by white protagonists such as Dick Heckstall-Smith in preaching as exponents often leaves question marks in the minds of most critics as to the source of that understanding?  One underlying basis of negativity for the soul of the working jazz or bluesman would indeed seem to be the hustling dollar lifestyle and precarious social scene itself.  Dick has always been forthcoming, construing "economically and hilariously" the high and low periods of his career.  He has not only evolved his own trademark tenor sax sound, but is an original, innovative composer/performer, interlocking and breaking down barriers between both jazz and blues as forms, with an instinct for eclectic innovation within both genres.  
For Dick without a doubt the most fundamental challenge in his career has been significantly placed bouts of serious ill health, acting in many ways to fuel his innate creative depths and striving.  The appearance of an excruciating lumbar disc condition in 1973 proved to be a serious episode for him, overshadowed in 1992 by the advent of a further more concerning health episode.  During a bypass operation he suffered two severe strokes, leaving him unconscious for six days.  On returning to the daylight of the world, he could neither think nor talk initially and had to re-learn otherwise simple processes such as movement and speech.   Dick is however simply a soul survivor and despite a series of enforced amnesties of his sax into its case, he has utilised near death experiences philosophically.  Such down time has merely been expressed through the awakening of a healthy, pragmatic and intellectual consciousness creatively.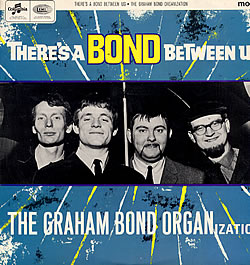 Not as much has been documented upon Dick's career post the heyday of his time spent in the Graham Bond Org. with Jack and Ginger, and Jon Hiseman's Colosseum.  DH-S has always explored strong musical ambitions, his thoughts post Colosseum were expressed beautifully in a conversation with author and friend Harry Shapiro.  His explicit wish was to evoke a whole new "continent of music" yet to be realised between folk, classical, blues, contemporary composition and quality soloing, (1).  He took his vision a little further initially with band Manchild, enjoying a six-week American tour with Fleetwood Mac and Deep Purple.  By 1972 he had enough material for a self-composed solo band album, fresh with compositions that did not fit the mould of Colosseum entirely.  The close support of colleagues established a proactive familiar secure base for A Story Ended, provided by namely Pete Brown- lyrics and Jon Hiseman- production/ composition; (a project recently updated and re-released).  Following a study sabbatical, his back problems healed, Dick and Art Themen can be heard on Alexis Korner's 50th birthday Party album, his re-engagement with music continuing with The Tough Tenors, a rather loose jazz outfit; both striking projects placed just prior to one of Dick's most fundamental explorations in genre towards back to basics roots bands, Mainsqueeze.
Sweet Pain, The Famous Blues blasters, Mainsqueeze.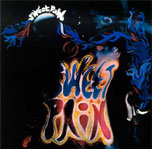 Undoubtedly saxophonist Dick Heckstall-Smith's fruitful years with illustrious Mainsqueeze are routed in some fairly significant musical lineage.  The now highly sought after Sweet Pain sessions (1969) featured the precursor line-up to the Bluesblasters and Mainsqueeze, representing a truly fundamental collaboration of musical protagonists.  Members of Alexis Korner's Blues Incorporated and John Mayall's Bluesbreakers assembled to record some impromptu blues sessions, released on Mercury.  The Melody Maker summarised Sweet Pain as simply a, "Hot and heavy blues set from British musicians Dick Heckstall-Smith, John O'Leary, Keith Tillman and Annette Brox." (2) An air of competence pervaded the LP and reviews received, but the consensus was undoubtedly that these aficionado blues musicians at this stage lacked a degree of commercial appeal, utilising rather raw and 'primitive' rhythms.  Like an experienced vintage the line-up continued under further guises, evolving to The Famous Bluesblasters, whom provided Dick with a semi- professional unit playing as he recalls mainly at weekends, thus caught in the rather lack lustre cultural climate of the time towards cutting edge blues.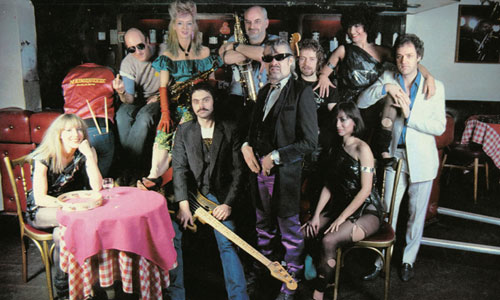 Photo from cover of album 'Mainsqueeze - The International Blues-Rock Revue', 1983.
This was recorded for Expulsion, live at Ronnie Scott's. Click on cover for larger version.
Thanks to Stephanie Thorburn for photo.

Finally re-assembling as Mainsqueeze in the early 1980's, the new incarnation contained a truly strong and comprehensive line-up which Dick reflects on as a "great band, but a ponderous size; each member was just so good"..  The new blues band featured Dick on alto, tenor and soprano sax, Diana Wood on vocals and alto sax, Keith Tillman (ex-Bluesbreakers) bass, John O'Leary (Savoy Brown) harmonica, Eric Bell (ex-Thin Lizzy) guitar, Dave Moore, Roland organ, Victor Brox (ex-Blues Incorporated) vocals, trumpet and Keith Hartley (ex-Bluesbreakers) on drums; later replaced by Stretch.  The sheer size and comparable abilities of the musical unit presented clear parallels with not only an original 'back to basics' blues outfit, but also a fully dimensional cabaret act playing within traditions from Chicago to Cyril Davies orientated blues.  John O'Leary described the main raison d'etre for the band as being to not only deliver cutting edge blues, but to also look good and be overtly entertaining.  To this end, Mainsqueeze was successful. Despite the disadvantage of the fallow period for blues, Mainsqueeze enjoyed the attentions of not only certain sectors of the music press, but also R &B rock protagonist such as of Jeff Beck and Alexis Korner who frequented the audience at some remarkable gigs.  The band emulated quality R n' B from the heart, as much for the purposes of self-indulgence as audience appreciation.
A principal close to Dick's heart is the spirit of adventure and risk in his musical endeavours.  Certainly Mainsqueeze fulfilled these ideals, but the seeds of built in obsolescence were present in the life of the band purely performing within the UK market.  The edgy, untidy and spontaneous qualities of the unit were taken to Europe, where a more appreciative reception was found.   John O'Leary (founder member of Savoy Brown,) recalls the practical barriers, highs and lows of their experiences.   "The band was always on tour and during my time with Mainsqueeze, we toured the UK, Norway, Denmark, Sweden, Belgium, Italy, Germany and Holland.  We had good times and bad times!  Quite often it was hard work.  We had to cope with being snowed in for 17 hours in a French border town on our way to Italy, we had to put up with delays caused by Italian customs strikes, endure freezing conditions in Norway, being almost eaten alive by mosquitoes in Holland, long hours on the road, vehicle breakdowns, car and van accidents and bad storms crossing by sea from England to Europe..  but we always played good music and everyone was highly creative". (3)
Bo Diddley- The Originator.
The scale and dimensions of Mainsqueeze whilst they existed as an eight-piece band with road crew was proving to be an expensive venture to finance.  Unsurprisingly, despite enjoying many accolades in Europe, the personnel were to become considerably lighter with John O'Leary, Victor Brox and Diana Wood leaving.  Three quite remarkable tours of Europe with Bo Diddley followed, resulting in a further fine recorded live album on Conifer in 1983; Hey..Bo Diddley In Concert.  Ostensibly Mainsqueeze was fulfilling the role as a backing band to Bo, with a majority of the performed material being archetypal satirical 'bad boy' Bo trademark numbers.  Dick appeared to have been learning a great deal of skills within this period of time listening to the unique footage he kindly provided.  Instead of playing to his own and the audience's satisfaction, he instinctually took on the more unassuming role of a bluesy sax section player.  Increasingly he grasped an understanding of his musical context in a formidable team, re-establishing some of the finer skills learned back on tour with John Mayall during the late 60's, when he stole some well spent down time playing blows in the anonymity of Harlem.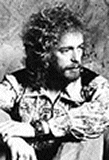 Eric Bell (photo left), Keith Tillman and Stretch remained with DH-S in 'Mainsqueeze II', providing vital backing for Bo's performance, master licks and plans.  Tapes of gigs performed at the UK's Venue and The Cartoon prove to be both representative and sometimes startling listening for the unsuspecting.  Bo despite continuing popularity with re-issues of his classic Chess material on CD in the early 80's, was nevertheless existing as more than a true professional, taking care of his business on the road with a manager alone and few technicians or security barriers to prevent the stresses and strains of raucous audiences.  It is not surprising that the European recordings of Mainsqueeze reveal a band in their element, with the benefit of more receptive blues-rock fans.  Combination sets of classic roots numbers such as his 'I'm A Man', (which resembles closely Muddy Water's, 'Mannish Boy'), were complemented with Bo's fiery rhythmic idiosyncrasies as he explores the history of Rock 'n Roll, laying tributes to Chuck Berry, Gene Vincent and Elvis.  Dick's communication with Bo was as he recounts, predominantly musical, with sparkling renditions of 'Mona', 'I'm A Man' and 'You Can't Judge A Book' naturally extending the horizons of the band's musical potential by incorporating Bo's trademark beat.  Bo Diddley considered Mainsqueeze highly, introducing their 'Doctor Jeckyll' with enthusiasm, praising the sparseness and power of the lyric.
When interviewed, Dick is most effusive about this area of his career as taking its place as an, "entirely positive and mutually beneficial collaboration and musical experience".   He describes Bo Diddley as, "the most gentlemanly creature on the face of the earth", reflecting that he was as much 'one of us' as he could be.  For a short space of time Bo Diddley was Mainsqueeze and Mainsqueeze was Bo, with the greatest treat of all being to perform straight blues numbers to audiences.   Within the politics of the band there was no sense of overshadowing because after all, Bo was the 'real thing' and as Dick reflects, the whole period served to re-assure Mainsqueeze that so were they, at times they could not contain their musical affections, simply falling 'all over him.'  As a natural performer, Bo was easy to work with; his primary ethics of no drugs, alcohol and general state of normality were undoubtedly a breath of fresh air. Certainly the band would have benefited from fuller audience and commercial recognition to have ultimately achieved wider success and acknowledgement.  Dick cites Mainsqueeze's lack of serious or dedicated management with a necessary degree of 'punch' (4) as central in the demise of the band after three and a half years, a situation fairly typical of blues bands as a whole. "Big time personal kudos and general delight at the quality," can't be bad as his predominant memories of this time with Bo Diddley though; a somewhat underrated blues-rock originator and pioneer extraordinaire. 
Vintage Colosseum/ Anniversary DH-S.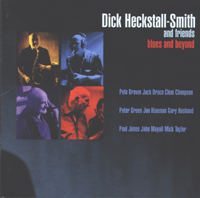 Now into the next millennium, Dick Heckstall-Smith's reputation and popularity has been established throughout five decades.  Despite greater commercial success and performances in Europe, his charisma and longevity were rewarded by successive British Blues Connection awards between 1992 and 1999, winning him the accolade of 'Saxophonist of the Year' numerous times with unanimously more votes than in any other category.  In 2001, his seminal album of original material Blues and Beyond featuring collaborations with esteemed colleagues including Jack Bruce, John Mayall and Mick Taylor won him a WC Handy nomination.  Having performed and recorded with the greats of British jazz and blues from the advent of the UK scene, Dick has defined and contributing to an innovative new cult of the avant-garde, even impressing the ears of the 'Mothers of Invention', namely Frank Zappa who notably said of Dick's performance at the Actual Pop and Jazz Festival in 1970, "Does he do sessions in London?  He ought to – he's really a bitch.."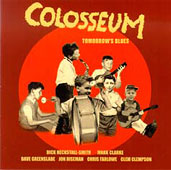 On reaching his seventieth birthday this September, Dick is sadly unwell once again, yet he has certainly left a sophisticated mark upon Colosseum's recent studio album 'Tomorrow's Blues.'  Might I leave the most fitting testament to this true godfather of tenor sax, for his son Arthur to encapsulate?
"The man is seventy years old this September.

  

He has been to all intents and purposes ignoring the ageing process, still busy blowing, touring, recording, struggling to make ends meet. I often stand in awe..."
Copyright Stephanie Thorburn 2004.
*

  

I would like to offer a special thanks to both Dick 

Heckstall

-Smith and John O'Leary for their assistance in my research for this feature.
Dick 

Heckstall

-Smith and Friends, 'Blues and Beyond' is available at: -http://www.bluestormmusic.com/dhs.html
'Blowing The Blues- Fifty Years Playing the British Blues' is Dick's biography, published by Clear Books priced £16.95-

  

ISBN

  

1-904555-04-7
http://www.clearpress.co.uk/book.cfm?id=6
Footnotes: -
1.

  

Shapiro, Harry Blueprint, 'Sax Blue', December 1997, Volume 2, Issue 6.
2.

  

The Melody Maker- Review of Sweet Pain, (Mercury), April 1969.
3.

  

http://personales.jet.es/banshee/

  

Eric Bell website- Interview with John O'Leary on Mainsqueeze
4.

  

Op cit.

---

Links: http://personal.inet.fi/private/tapani.taka/heckstal.htm



---