---

Savoy Brown: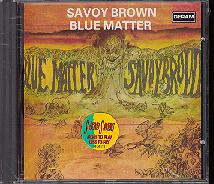 Formed as Savoy Brown Blues Band. Sole consistent factor: Kim Simmonds as leader & lead guitarist. Lots of line up changes. Evolved into more of a boogie band around '69/'70 ("A Step Further") and worked hard on the U.S. market - and found success. A real trooper, Mr. Simmonds.

Savoy Brown's first recordings were two singles made on the shade for Mike Vernon's PURDAH label. These four cuts reappear now and then on compilation albums.

Debut album "Shake Down" (as well as above mentioned singles) features Bryce Portius on vocals. On the second album Chris Youlden has taken over the microphone - and all other players except Kim Simmonds are replaced, too. (U.S. writer Alan Niester refers to Mr.Youlden in "The Rolling Stone Record Guide" 1979 as "a strange, croaking blues vocalist". However, the U.S. audience did not agree.)

Chris Youlden kept the microphone for four albums - and became the nattily dressed British gentleman at the center of the stage. The Americans just loved it!

Lester Bangs in "Creem" magazine June '72:
"...Chris Youlden, he of the omnipresent top hat and Muddyisms.
There has been a rumor circulating for several years to the effect that Savoy Brown was a total bomb in America until some sharpie flack hit on the brilliant stroke of the top hat, after which they became true, recognizably exotic sons of the old Sod - who had long since succumbed to the ravages of Guinness Stout - and went on to their historic and present heights of popularity."
When Chris Youlden went solo (recording two albums of his own) Dave Peverett (also a guitarist - sporting a single-cutaway Gibson Les Paul Jr) became lead singer - and then Dave Walker...

"Street Corner..." and "Hellbound" albums are notable for featuring line up of Chicken Shack stalwarts Paul Raymond (keyboards), Andy Sylvester (bass) and Dave Bidwell (drums) - plus Dave Walker (vocals) and Kim Simmonds of course.

A year later Dave Walker joined (Peter Green-less) Fleetwood Mac. Did Peter Green's old vocal parts on tours and appeared on their "Penguin" album in 1973 on vocals & harp. Left during "Mystery..." recording sessions. The Mac thought he made everything sound like Savoy Brown...

---
From my singles bin: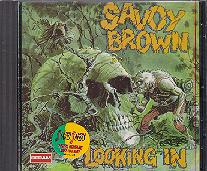 "Tolling Bells" (Youlden/Simmonds)/"Train To Nowhere" (Youlden/Simmonds) DECCA F 12843 (1968). From the period with Chris Youlden as vocalist.
A-Side: Intro in a slow Fleetwood Mac mood. Tinkling piano and subdued guitar. The song is to me a "Double Trouble" (Otis Rush) soundalike. The intensity goes up and down. A bit predictable but well done.
B-Side: More old fashioned. Monotonous vocals. Building pressure. Guitar solo and reeds come in. At the end some falsetto singing. And then the train signals!
"Poor Girl"(Stevens)/"Master Hare"(Simmonds) DECCA F 13098 (1970)
Youlden is gone. These are the days of Lonesome Dave Peverett (guitar, vocals), Tone Stevens (bass) and Roger Earl (drums). These three gentlemen soon left and formed the group Foghat (adding Rod Price on guitar and vocals) which made its first album (of a long row on Bearsville Records) in 1972. Foghat performed endless solid boogies and blues which finally resulted in great American success. But let's stay with the Savoy Brown single at hand:
A-Side: Middle tempo riff blues (trying to be Cream?). Instrumental breaks with twin guitars (one wah-wah). Ok but not exciting.
B-Side: Instrumental starting out on acoustic piano - then brass. Almost an "agent movie on TV" atmosphere! And then the bass start a workout and the guitar erupts into a busy wailing solo, slightly oriental in feel. And a sudden break with a string section... No "Sweet Home Chicago" here... All right, I'll give them a gold star for fantasy.

---

Albums:
The "Shake Down" album (sorry - no picture - only got it on tape!) shows a young and energetic Kim Simmonds playing a lot of solos high on the fretboard and Martin Stone's guitar holding down the other end with stable riffing. Bob Hall's piano is often drowned - but Bryce Portius vocals come through effortlessly. To me a very good vocalist in this genre, particularly on "It's My Own Fault Baby" - a good cut altogether. Dynamic and quite transparent - not as busy and dense as some other cuts. And the final, "Shake 'Em On Down", is a long rave up, slightly oriental in scale mode and showing that Savoy Brown won't be confined to traditional Chicago stylings.

---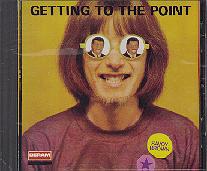 Period Albums - from the beginning:
"Shake Down" DECCA (all) SKL 4883 (1967)
"Getting To The Point" SKL 4935 (1968)
"Blue Matter" SKL 4994 (1968)
"A Step Further" SKL 5013 (1969)
"Raw Sienna" SKL 5043 (1970)
"Looking In" SKL 5066 (1970)
"Street Corner Talking" TXS 104 (1971)
"Hellbound" TXS 107 (1972)
"Lion's Share" SKL 5152 (1973)

Links:
Savoy Brown: British Blues with Kim Simmonds
A Savoy Brown fan page
A new Savoy Brown discussion group

---