---

Geraint Watkins: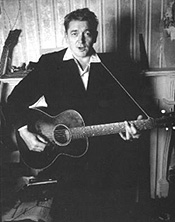 Vocalist, pianist and accordion player from the 'Balham delta'.
Merits from bands like Red Beans and Rice, Southside, Juice on the Loose, Balham Alligators etcetera and from many album sessions.

Although the Alligators have disbanded, the year 2000 meant the launch of The Geraint Watkins Band. Mr. Watkins is at it again, no doubts about it!

For a true biography & discography, please see Mikael Sandberg's extensive website listed below. Photograph to the right is courtesy Steve Kennedy.

"Geraint is well known as one of the best boogie piano players in the UK. For many years he toured and recorded with Shakin' Stevens. He also released an album called Geraint Watkins and the Dominators (VERTIGO 9102 033)(1979), featuring Andy Fairweather-Low (and the excellent Welsh master of the Telecaster Micky Gee! Also from Red Beans... Christer's note.). Later on he released a single under the name Otis Watkins!"
Says Pete Farrugia of Mo' Indigo

Links:

Mikael Sandberg's Geraint Watkins site:
Excellent biography on Mr. Watkins! A must to visit!

Bluefive Record Co.:
label of Geraint's recent album 'Watkins Bold As Love'

Proper Records:
distributor of 'Watkins Bold As Love'

Steve Kennedy for info and bookings

---