---

A P.A.W.S. Page

---
Totta's Bluesband - and extended musical family (7)
---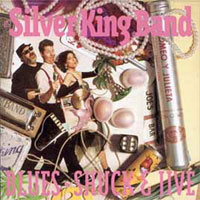 83 spring: TBB play in the U.S.: the first of four trips over there. Invited by the Silver King Band they play at the "Clam Bayou Blues Festival", Tampa, Florida.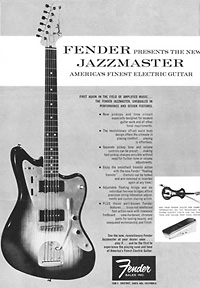 Bengan: "On the first U.S. tour I did not even bring my guitar... I used a borrowed Fender Jazzmaster: good guitar, good pickups (unlike the terrible Jaguar model). Next tour we took the opportunity of buying stuff.
Totta's Bluesband met with excellent response in the U.S. We were a good band, simply: we could stand comparison with any such U.S. band. That's one of the reasons why I wasn't attracted to the idea of enlisting with a U.S. band. And lotsa travelling, lousy pay, standing there playing backup guitar night after night..."

83 August 1: Swedish TV shows the program "The Blues of Köpmanholmen", a documentary film of Totta Näslund's return to his childhood town for a TBB gig. Features a.o. "Double Trouble", "Bring It On Home", "Ain't Your Business". JEF 62:48

83 August: TBB live at the "Stockholm Jazz & Blues All Star Festival"

83 August 25: TBB live at "Fasching", Stockholm. Plays a.o. "My Love For You Will Never Die", "Ain't Superstitious", "Bring It On Home" (15 min. version), "I Just Can't Be Satisfied". Positive words again in JEF 62:34

83 Oct. 18: TBB live in the Swedish "Café Rox" radio show, enlarged with Bengt Kirschon gtr (Madhouse), Mats Ronander harp and one Bill Blue on gtr and vocals.
Totta is featured on vocals on: "I Can't Be Satisfied", "Bottom Of The Sea", "Person To Person", "Bad Bad Whiskey", "Blues Is Here To Stay", "Just A Feeling", "It Ain't Right", "We'll Play The Blues For You", "Saturday Night's Boogie Woogie Man", "Too Late".
Great stuff - this could easily have been issued as an album.
---
Back
Forward
---
Mail me at christer@fridhammar.com
---