---

A P.A.W.S. Page

---
Totta's Bluesband - and extended musical family (8)
---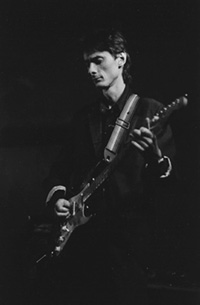 83 Nov.: release of 2nd TBB album "Saturday Night Boogie Woogie":
"Saturday Night's Boogie Woogie Man", "Too Late", "Bottom Of The Sea", "Just A Feeling", "I'm A Lover, Not A Fighter", "Bring It On Home", "Stranger Blues", "Bad Bad Whiskey", "The World's In A Tangle", "My Love Will Never Die", "Person To Person", "Ain't Your Business".

84 Jan-Feb: TBB on 2nd tour of the U.S.

84 April 14: TBB plays a club gig in Jyväskylä, Finland.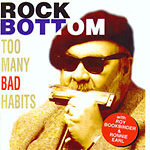 84 Oct: TBB on 3rd U.S. tour, this time with fellow travellers Mats Ronander and Rock Bottom (from the Silver King Band).

84-85 winter: TBB in the US for the 4th and last (?) time. Their 3rd album is now recorded in the US: "Combination Boogie".
Bengan smiles: "We were hanging out two evenings at the Lone Star Café, New York. The first night Levon Helm All Stars performed, the second night Rick Danko & Richard Manuel. The Tottas outfit had been drinking backstage when suddenly, on the 2nd night, Rick Danko shouts from the stage: "Where is my friend Benk?". Suddenly I was up there on the stage, well lubricated, playing some Jimmy Reed song on a borrowed Telecaster through a bass amp..."

85 March 9: TBB with supporting U.S. blues band Duke Robillard & the Pleasure Kings impress at the live venue "Kåren" in Göteborg (Bengan photograph by Vanja Fridhammar to the right).
---
Back
Forward
---
Mail me at christer@fridhammar.com
---