Music Camp on the Canal
St. Peter's, Cape Breton
May 31- June 2, 2013

This is our second year of running a weekend music camp (workshops, jams, good times, concert, food, social fun for players to meet each other, etc.).

While we are probably assumed and believed to be a Celtic music cult, of sorts (as we are in Cape Breton), St. Peter's is a bit different. We embrace a wide range of roots music here, tainted by Celts for sure, but very broad. We do blues, country, cajun, old time, bluegrass, appalachian, and mix it all up in a harmonious way.

John Campbelljohn is our featured Blues guy this year and will teach 3 workshops for various slide guitar/dobro et al. We also have Dwayne Cote doing, among other things, Swing and Jazz fiddle. And Allie Bennet doing bass.

Other workshops include Singing 101, Composition, Intro to reading sheet music.... Much more including instrument techniques for banjo, tenor banjo, guitar, mandolin, whistles, dancing, and a resident luthier to help string instrument owners solve problems. Superb instructors and a fantastic Saturday night concert.

Our links are www.kitchenrackets.org
www.facebook.com/StPetersKitchenRackets
Names to look out for
---
John Campbelljohn
Brad Conrad
w. Andrew Gillis, Rick Jeffery or perhaps B.C. & 5 Speeds
Andrew Gillis - harp
(& the Newsman Blues Band) [link?]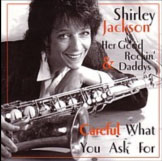 Shirley Jackson & Her Good Rockin' Daddys
& The SideCats
Rick Jeffery (in memory)
Barry Mack - slide guitar [link?]
Dutch Mason - the prime minister of the blues - vocals & piano
Joe Murphy - harp (& the Water Street Blues Band)
The Mike Oliver Band (MOB) [link?]
---
The East Coast Blues Society, Halifax
www.eastcoastblues.ca
---
A good place to stay in Halifax!
---
King Edward Inn
5780-88 West Street
2400 Agricola Street
Halifax, Nova Scotia
---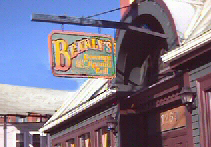 The blues scene
---
Bearly's gigs on Fri/Sat - jam on Sundays (1269 Barrington Street, Halifax)
Your Father's Moustache Joe Murphy on Sat. afternoons (5686 Spring Garden Road, Halifax)
---
The Shore Club (Hubbards)
Two Gulls (5250 St. Margaret's Bay Rd., Tantallon) about 20 minutes from Halifax on Sat. night.
Wranglers Roadhouse (Sobeys Mall, Tantallon - Exit 5 off Hwy 103)
---
A treasure of a record store!
---
Taz Records
1588 Argyle Street
Halifax, Nova Scotia B3J 2B3
phone (902) 422-5976
fax (902) 423-9308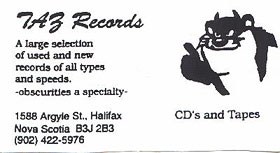 ---

A festival not too far away?
---
The Harvest Blues Festival in Fredericton, New Brunswick
www.harvestjazzblues.nb.ca
---
Please mail me more info!
christer@fridhammar.com