---

Robin Trower: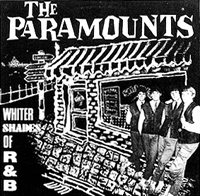 Not yer average 12 bar stringbender, Robin Trower is most often associated with "intellectual pop/rock" group Procol Harum: the band of "Whiter Shade Of Pale" fame. A single which was issued in May '67, became Number One in the U.K. and Number 5 in the U.S. Excellent song BTW.
Still, jumping back in time, Robin Trower was guitarist in the Paramounts from '61 to '66: a Southend band playing rock'n'roll and - at least in the early days - black r&b (James Brown, Ray Charles, Bobby Bland). So there!
When the Paramounts broke up Trower formed a shortlived trio called The Jam. The next step was Procol Harum, featuring several members of the Paramounts. Onwards into the limelight!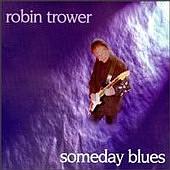 Post-Procol Harum, Trower has displayed a penchant for Hendrix-styled guitar playing, preferably on his beloved Stratocasters. Played Les Paul and SG Gibsons in the Procol Harum days until he ran across Martin Barre's (Jethro Tull guitarist) Strat and fell in love.
He has now and then collaborated with bassist/vocalist Jack Bruce, the Cream veteran.
Please jump to the excellent websites below - for FULL information! Probably correcting mine, come to think of it.
---
Links:


Robin Trower Bridge of Sighs website

Steve's Trower Page by Steve Shail

---