Part 15: The "Station Tavern" and "The Favourite":
Our Friday featured a double bill of attractions: Big Joe Louis's gig at the "Station Tavern" and a special birthday party gig at the (not so distant) pub "The Favourite". Joe had briefed us: A regular called Jeff, once a manager for bluesman Gordon Smith (the "Long Overdue" album classic on BLUE HORIZON etc. etc.), celebrated his birthday at "The Favourite" and an impressive crowd of blues musicians had promised to attend. It was an open house so we were welcome, too. The talented but elusive Mr. Top Topham (once upon a time the first Yardbird guitarist) had promised to be there... We said YES...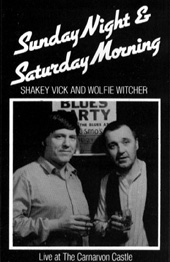 Friday evening we met Joe and his gifted bassman Matt at the "Station Tavern". Here we were introduced to two friendly gentlemen I recognized: Graham Vickery a.k.a. Shakey Vick and Gordon Smith. A kingdom for an interview... But the game was afoot: We took a short walk and entered "The Favourite" where we all were warmly welcomed by a smiling gentleman in a pink shirt: Bob Pearce.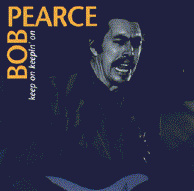 Bob is an experienced blues vocalist/guitarist/harpist (I believe his first EP "Blues Crusade" was issued in '68) based in Southampton. He proved to be the acting MC of the evening: not only for the evening's blues players but incidentally also for our Swedish delegation's visit ("Hey, Ron Kavana, you must meet my friends from Sweden...". Eternal thanks, Bob! We don't run into Juice On The Loose veterans that often in Sweden...).
The pub featured no stage: the drum set was unceremonially stuffed into one of the booths and the guitar amps were lined up on the carpet. And yes: Top Topham was there, tuning his blond Telecaster. Busy but smiling. The scene was promising: Lots of people, lots of pints, lots of party in the air...
All right: back to the "Station Tavern" for act one!