---

A P.A.W.S. Page

---
Totta's Bluesband - and extended musical family (13b)
---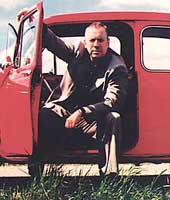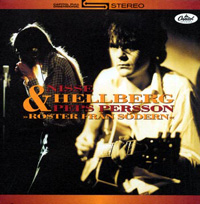 94 Jan: Nisse Hellberg (Wilmer X) and Peps Persson tour Sweden promoting new album "Röster från södern" (EMI 4750922). Random date: Gino's in Stockholm on Jan. 18.
The record features Nisse Hellberg, Peps Persson, Bernt Andersson, Niklas Medin, Nikke Ström and three Buckaroos: drummer Håkan Nyberg and the two saxmen Janne Erlandsson and Jonas Palm. The same crew do the touring!

94: Release of Low Budget Blues Band's album "Country File" (WARNER 4509-95261-2). Nikke Ström still on bass.


95 Febr: Foundation of not-so-serious Black Ingvars group, including TBB drummer Niels Nordin.

95 March: release of Totta Näslund's first solo album "Totta".

96 Oct: release of Totta Näslund's second solo album "Totta 2".

97 Nov - Dec: Blue Mondays at 'Nefertiti' labelled 'blues+'. Guest artist plus jam session.
House band: Bernt Andersson (keyboards), Göran Svenningsson (guitar), Magnus Lanshammar (bass) and Jim Ingvarsson (drums). The latter three from the Instigators.
Totta Näslund guests on Nov. 10 '97
---
Back
Forward
---
Mail me at christer@fridhammar.com
---