---

A P.A.W.S. Page

---
Robert 'Biggles' Sohlberg
(Records)
---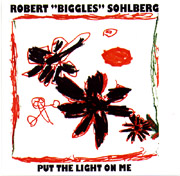 "Put The Light On Me" CD
Robert Sohlberg (vocals, rhythm guitar)
Bengan Blomgren (guitars, lap steel)
Bengt Bygren (keyboards, accordion)
Nikke Ström (bass, acoustic bass)
Niels Nordin (drums).
Recorded in March 1993 and March 1994 in the dining room of Slussens Pensionat, these must have been pleasant sessions!
Messrs. Blomgren, Ström & Nordin all have roots in Totta's Bluesband, of course.
All songs by Biggles, except words on "Pidgeon" by Biggles and Carlos Johansson.
Songs: "Trinidad", "Light In Love", "Put The Light On Me", "Mandolin Tears", "Tite Goes Quickly", "Love Destiny", "Pidgeon", "Tell Me The Truth", "To Surrender", "Merrygoround".
---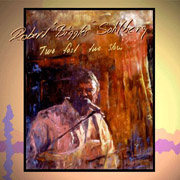 "Two Fast Two Slow" CD

Robert Sohlberg (vocals)
Mats Eriksson (guitars)
Johan Johansson (keyboards, Soul Serenaders)
David Bäck (keyboards)
Johnny Enqvist (saxophone)
Jan Kardell (bass)
David Sundby (drums - from the world of jazz)

"Some of the songs recorded live at Slussens Pensionat January '00" the CD cover says.

Songs: "Hot Summer", "Through The Dice", "Valle Gran Rey", "Thin Ice", "Soul Train", "I Believe", "Messin' Around", "Two Fast Two Slow", "Man Behind The Mirror", "Watchin The River Flow", "Southern Pearl".
---
Back
---
Mail me at christer@fridhammar.com
---