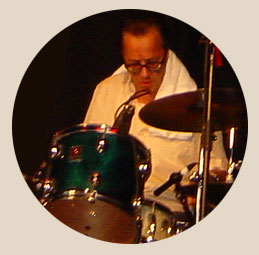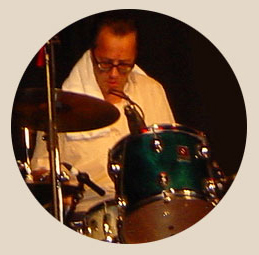 Jim Ingvarsson
drummer extraordinaire for the last 25 years. A rhythm meister with a pedigree, having moved through quality outfits such as Mönsterås Blues Band, The Nightcats and The Instigators, not mentioning sharing the stage with all and sundry of the Swedish and US blues aristocracy.
Currently occupying the drum stools of The Bluebirds and fellow bluesband Paul & The Blue Delivery, Jim is also noted for receiving the Swedish blues prize of the year 2000, for being able to keep a snazzy jacket on under the hottest playing conditions imaginable - and for being probably the best all around blues drummer on the scene.
(Mainly quoted from my liner notes to the CD Paul & The Blue Delivery: "Just In Time" on LAST BUZZ)
And hey, he is no stranger to the British Invasion: in February 2004 he backed Big Joe Louis on a Swedish mini mini tour together with Mikael Fahleryd on stand up bass and PJ Altin on keys. Obviously very much in BJL's taste.